Good Jobbbbbbb's 2010 Endorsements
Before I became faithful to this blog around 2007 I was a member of a group blog called Crude Futures with two friends. A post of mine from 2005 now makes me cringe (along with pretty much everything else I wrote there, or anywhere else, except for select emails that have since been deleted by their recipients). "Liveblogging my reading of the Official Voter Information Guide for the Special Statewide (CA) Election" [2005] betrays my near-total lack of political consciousness, but it's a drop in the bucket of my own sub–Ben Franklonian attempt to better myself, a nice way to force myself to learn a bit about the issues at stake in the election. So, in honor of whatever shreds and dregs of democracy I rescued by doing it in '05, I have resolved this cloudless, moony Sunday afternoon to do it again! Then we're going to go see Escape to Witch Mountain at the Castro.
NOTE: Elucidations, corrections, and solidarites will be provided by my girlfriend/flatmate, Gerhard Richter's Daughters (GRD). She holds the pamphlet, I hold the keyboard.
Happy Halloween!
Prop 19
Nineteen is Gerhard Richter's Daughters' lucky number! She is teaching the second chapter of Infinite Jest in her class on "waiting," and one of her students wants to discuss this statewide ballot measure in his final paper!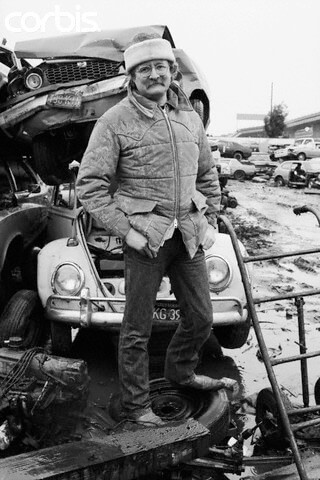 19 legalizes marijuana under CA law. GRD keeps sneezing. It's OK to "transport" weed for personal use? I guess that means if you need to bring it to your uncle but don't want to smoke it yourself. 19 will bring hundreds of millions of dollars of revenue to the state and save lots of penal cash. We are already intimidated by the size of this pamphlet. There's too much to go through. As adorable as it is, maybe this isn't really a couples activity.
The Mothers Against Drunk Driving are also against Prop 19. "Allows drivers to smoke marijuana until the moment they climb behind the wheel"? Looks like there's no breathalizer test for mj. My stepfather told me in full seriousness when I was 14 that he thought being stoned made him a better and more careful driver. Rimpletide told me that whether 19 passes or mj becomes legal in some other non-distant future election, the big tobacco companies are going to swoop in and I'll be drunkenly buying "Marlboro Greens" from the corner store and smoking them alone in my bus stop shelter at 3 a.m.
Can't tell how prop 19 will jeopardizes jobs or school funding as "con" argues.
We're voting Yes on Prop 19 [Laughter]
Proposition 20
Redistricting congressional districts. GRD: "I don't understand how you're supposed to know who to believe!" I take some grapes out of the fridge and put them on the table. We both eat some grapes. GRD: "MUNGER JUNGER IS THE SOLE BANK ROLLER OF 20"!!!!
"Jim Crow economic districts"!??! We are going with our guts on this one. Munger Junger seems wrong. Carl Pope says no on 20, so does George Soros. This is as bad as just blindly following the Bay Guardian.
[youtube=http://www.youtube.com/watch?v=7HsZJBxY_8k]
No on 20. No on Munger Junger. Oh well.
Proposition 21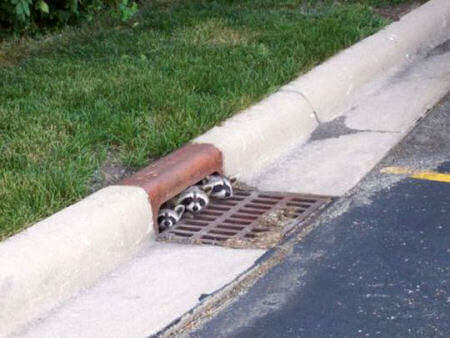 GRD: "Proposition 21 is fun. Ready?"
State parks! Wildlife programs. Best part? Free admission and parking at all state parks! Boomtown!! "Why would you ever not want that"? Con says park funds get diverted to other things. Oh well. Fuck cars, yay parks, happy halloween, yes on 21!
Proposition 22
This one sounds confusing and boring. Silence descends.
It says that states can't take local gov and transportation funds. OK, we're done, that sounds good, but wait, "this is one of those propositions that sounds good but is filled with hidden provisions that hurt taxpayers." Ouch! "Schools lose over $1 billion immediately"! Also firefighters get shafted? Health-care hit? Yowch! What about those local gov and transportation funds!! "Don't be mislead by opponents' scare tactics"!! fuck!!!! Firefighter against firefighter! You can't fight firefighter with firefighter! We are lost.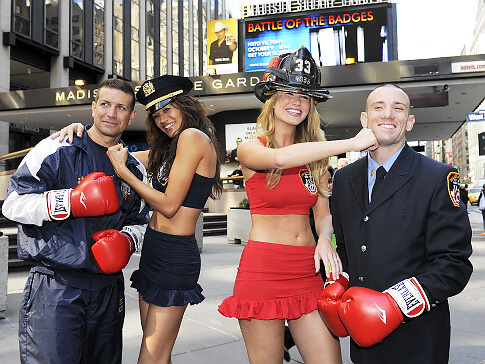 Just tried to read through the legislative analyst's analysis. GRD suggested we use a "life-line." I will restrict myself to whoever is on gchat right now. I am relatively new to using gchat so there is usually a kinda paucey krew. Let's see:
me:  hey rimpletide

I am on a game show right now

and I need your help answering a question

[Laughter]

[conversation redacted; he didn't know anything about prop 22! we're still lost]
Just reread the longer pros and cons. still can't decide. Leaning toward yes on 22, but it's shaky. In the interest of getting it all on paper let's give prop 22 a provisional yes.
UPDATE: Rimps comes through! "prop 22: allows cities to keep redevelopment and transportation money safe from state government borrowing. some local governments (and police departments) are for it, but almost everyone else (teachers, firefighters, against). looks likely to fail." so, um, we are voting NO on 22 [?]
Proposition 23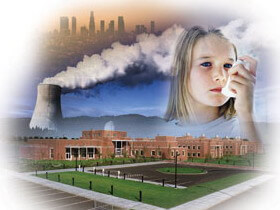 Seems pretty slam-dunky. Times are hard but the clean air laws should only be getting stricter, not the other way around. GRD and me say NO on 23!
Proposition 24
Knee-jerk says yes on 24: let's stop tax breaks for wealthy corporations. The con is confusing: they aren't really tax breaks? Voter fatigue is setting in. Yes on 24.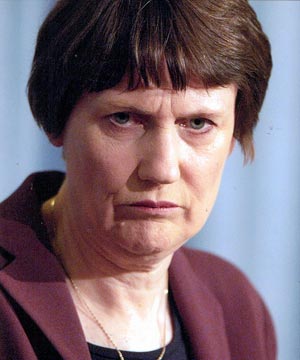 Proposition 25
Mean mommy-law to stop legislators from being late with their budgets. They will miss one (1) yummy dessert for every budget that is late in getting passed. The stakes feel low on this one. GRD's apathy is a mirror for my own. "My brain hurts." Yes on 25. Maybe. Yes.
Proposition 26
I am a knee-jerk liberal? Chevron, Exxon Mobil, Phillip Morris funded this measure, which will allow them to not pay fees that address adverse health effects of their products? What? GRD and I are overwhelmingly opposed to Prop 26. Happy Halloween.
Proposition 27
Mungo Jerry is back!
[youtube=http://www.youtube.com/watch?v=zc9wIzi96_E]
Maybe not.  But this one is related to the Charles Munger Jr. measure re redistricting from before — ole Prop 20, that classic chestnut. Knee-jerk reactions differ here: GRD has fallen hard for Prop 27. I smell the same gambits and ruses I've always ferreted and sniffed out in my long and distinguished career as a legal cartographer. No but seriously folks, no on 27, I have no idea why. GRD dissents. [UPDATE: checking our work against the SFBG. We're doing pretty good. They say YES on 27. I defer to their and GRD's wisdom]
U.S. Senate

GRD: "Will you tell them that I hate Carly Fiorina?"
Me: "Tell who?"
GRD: "The world" [Spits hot chocolate all over my leg]
Do not vote for Carly Fiorina. Big Bad Barbie Boxer is the clear choice. 400,000 emails from Obama in your inbox can't be wrong.
Governor
Why are there only four jokers we've never heard of listed in the governer's race page? Are we missing a page? What's happening?!?! Ah: Jerry and Meg are candidates who haven't "accepted CA's voluntary campaign spending limits and therefore have the option to purchase space for a candidate statement." Bummer. Go Jerry!!!!
[youtube=http://www.youtube.com/watch?v=1MiCSPY0uG0]
Lieutenant Governor
He lives kinda near us? 4104 24th St? Right next to Barney's Gourmet Hamburgers. I've never seen him in Noe Valley.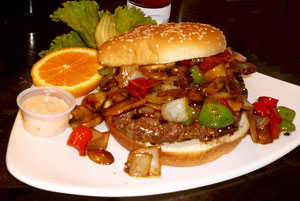 I guess that's his campaign headquarters address. Still
Secretary of State
Weird how Christina Tobin (Libertarian) wrote her statement in the third person. Marylou Cabral (Peace and Freedom) wants to lower the voting age to sixteen! Debra Bowen (Democrat) seems fine. GRD: "She's NOT fine, and you wanna know why? Because she already has the job, and the state's falling apart!" Let's go for the green party civil-rights lawyer down on Snowbond St. in San Diego. Ann Menasche, give her a shot, why not? VoteAnn.org!!!!!!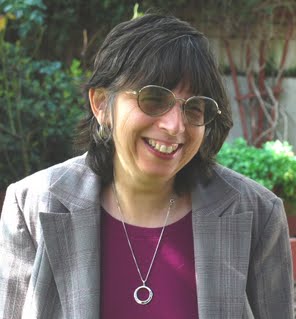 Maybe Bowen's doing an OK job. In all honesty, I'm probably gonna vote for her when the time comes. GRD might give it up for Ann, though. GRD: "She's cute."
Controller
GRD: "Oh, this is the person who's doing a bad job." Takes care of all the cash. OK OK OK we've been doing this for HOURS LET'S JUST PICK ONE
Andrew "Andy" Favor: "Pro-business, freedom. Frugal." That's the entirety of his statement. Libertarian. Evokes the old Nuprin ad campaign. Except it's funny how there's a comma after business. Are pro-business and freedom linked? Frugal is kind of its own thought? Maybe stronger to change that comma to a period: "Pro-business. Freedom. Frugal." Do yourself a "Favor," buddy! 😉
It's all about the democratic incumbent, John Chiang. He's the bomb. Love that Chiang. Always
Treasurer
Maybe somebody from Twitter could be Treasurer. Just kidding, GRD is hogging the voter guide. She can't stop talking or thinking about Robert Lauten (American Independent). He sounds like a minuteman to me. The sun is setting. This forest isn't safe after dark. Please let's just pick one and move on. GO BILL LOCKYER (Dem.), GO!!!!
Attorney General
Kamala Harris doesn't have a statement for the same above-stated reason Meg and Jerry don't. Oh well. She's got my vote! Nota bene commenting will remain OPEN on this post, let me know if you disagree with these "assessments"
Insurance Commisioner
Where to begin. Dave Jones. The end
Superintendent of Public Instruction
A nonpartisan office! Which will keep GRD and me honest. We have to actually look at these folks' statements.
I think Larry's statement was stronger, more convincing. Tom wants to expand Phys. Ed requirements — a big strike against him for GRD. Larry Aceves has our vote [wink]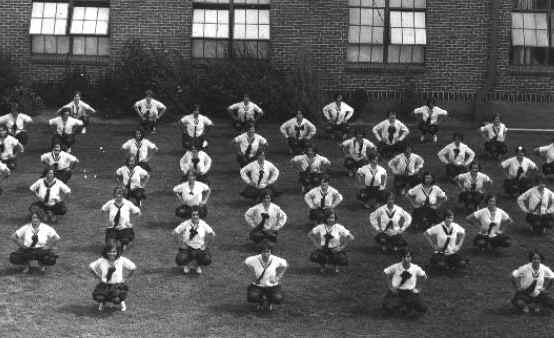 Board of Equalization
Looks like we're in District 1.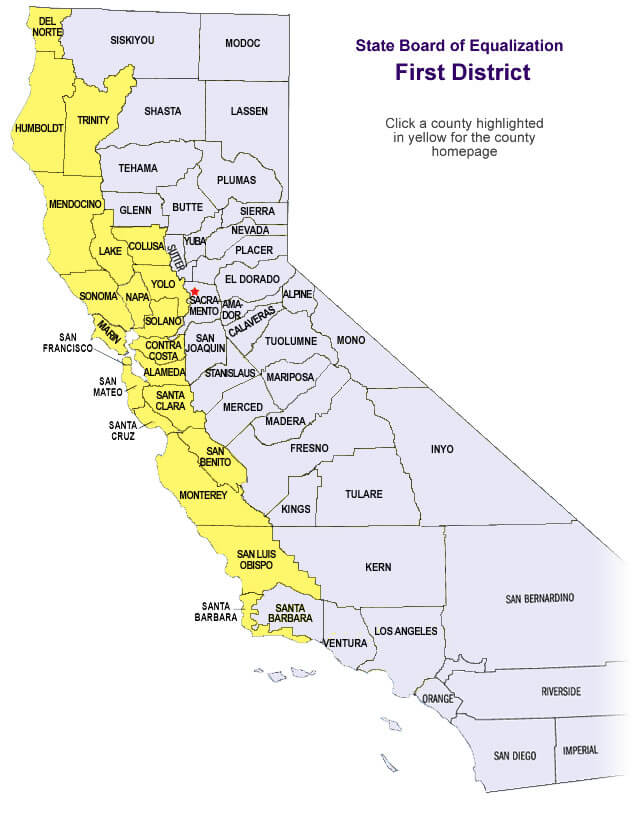 Betty T. Yee! "Yee yee"!!! District 1 is the best!!
Justices of the Supreme Court
This seems impossible to decide based on the data this pamphlet offers. Tani majored in Rhetoric at Davis. I am going to break the rules and see what the SFBG says. [Pee break] Uh, they don't even have it on their list of endorsements? I'm going to decide in the voting both. Or text WholeFoodzzzz
OK, time for da local measures! We're going the distance! We're getting punchy!
For the local stuff GRD will be typing and "I" will hold the book. This is scary!!!!!!!
% % %
Hi guys! It's me, GRD. I'm scared by this much power. And Quilty is scared too. He's casually looking through the information guide, but secretly checking to make sure I'm not writing anything embarrassing.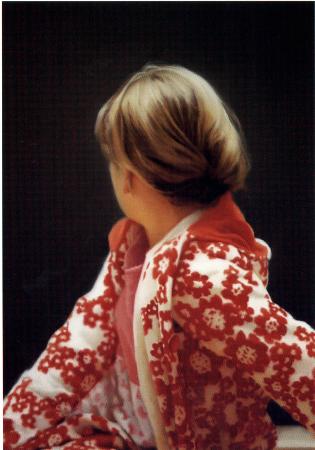 United States Representative, District 8
We like Pelosi. simple. tee hee.
State Assembly, District 13
It's gotta be Tom, Quilty says. Hangin' tough. Ammiano. tomammiamo
State Senator, District 8
Leland Yee! The only choice! Ye Leland. Lelandey.

Board of Supervisors, District 8
There are signs up all over town about this. I met Rebecca Prozan at the bus stop one morning. She was nice and was walking her dog past my bus stop. Also, Scott Weiner was hanging out outside Whole Foods another time. Ok, let's be serious. We're reading the statements. Bill Hemenger is a business man. Rafael Mandelman seems good to us. The Tenants Union endorses him. 
[youtube=http://www.youtube.com/watch?v=qcvcjI7u3aw&feature=player_embedded]
Quilty's pushing for Rafael. It's hard to find any real differences in their positions based on this information guide. I guess we should have been paying attention these past few months. oopsy.
Assessor-Recorder
Cool position. We've never heard of it. James Pan is only 22 years old. This information guide is less helpful and has more advertisements. Quilty's going with Phil Ting. "'Philting,' from 'to philt,' verb, to assess and record"
Public Defender
Only one choice. Incumbent Jeff Adachi. Woo hoo.
Judge of the Superior Court, Seat #15
Ulmer has better endorsements. Bar Association rates him well qualified. Six siblings. Go Ulmer! Hold on a sec! Ulmer's opponent, Michael Nava, wrote seven novels on legal themes and co-authored a book about the consitutional rights of gay people. Decent endorsements. Ulmer's helped prisons. Both went to Stanford law. Is anyone actually still reading this? Who are you voting for for Judge for Seat 15? Let us know by Tuesday!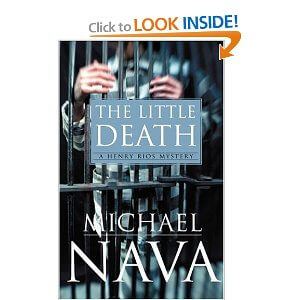 Board of Education
A big white stripe messes up Margaret's information. Do you think Bill Barnes bribed the people printing this pamphlet to do that? The politics of printing errors. We just realized there are several pages for the board of ed, including STARCHILD, EROTIC SERVICE PROVIDER. Oh yeah. Kim-Shree Maufas wins our vote. Sorry Starchild. Next time.
Community College Board
We sometimes judge people based on their writing style, use of punctuation, etc. "I have accomplished much" is a turn off. Quilty says you should all vote for Wong.
Proposition AA
Quilty's going for a beer. I'm sorry I'm not as funny of a blogger as he is, you guys. I understand if you've stopped reading at this point. We have missed the movie we were planning to see. This proposition is about a vehicle registration fee. We say "Yes." Add $10 for street repair and transit reliability. Sorry to all you car owners – we keep voting to make you pay more for your cars. Yes on AA
Proposition A: Earthquake Retrofit Bond
Another white line going through the page. Triple question marks here. Vote Yes. Earthquailty.
Proposition B: City Retirement and Health Plans
Seems bad to us. Decreases employer contribution to health care. Holy moly, this is a garbage bill.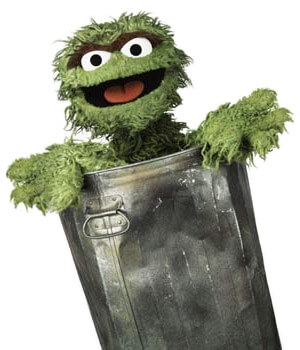 Proposition C: Mayoral Appearances at Board Meetings
The mayor to appear in person at the board meetings. Make him come. Even if he doesn't feel like it. Quilty keeps saying the only person against it is the mayor who doesn't want to show up. "The mayor: I just don't feel like it," says Quilty.
Proposition D: Non-Citizen Voting in School Board Elections
Pretty groovy. Non citizens living in SF can vote. D stands for Duh. Yes on D.
Proposition E: Election Day Voter Registration
What's the point of voter registration deadlines? This seems smart. Let's do this. E E E!
Proposition F: Health Service Board Elections
Reduce from 4 to 2 elections every five years. Saves money. More efficient. Some say it's foolish but Quilty says it's the way to go. Hold on — all these people hate Prop F. Fake promises. Foolish. Phony. We still say F is fine. Let's do it. [UPDATE: SFBG says no; we're confused & they're probably right?]
Proposition G: Transit Operator Wages
I love transit operators. My grandfather was a bus driver once. Then he switched to a NYC taxi. The transport workers union is against this prop. That's a bad sign. SPUR says yes though and quilty likes getting texts from them. Collective bargaining is what's on the table here. Q is for G. This one's tough though. Maybe we should ask our bus driver tomorrow morning?
Proposition H: Local Elected Officials on Political Party Committees
No on H = no on prohibiting elected officials from also serving on political party committees. We say no on H.
Proposition I: Saturday Voting!
Donors pay for Saturday voting. Terence Faulkner has been against almost every prop that we like.
Proposition J: Hotel Tax Clarification and Temporary Increase
Quilty says hot nurses are into this one. If I knew how to insert photos here I would post some reallllly hot nurse photos. taxing the tourists, harming the tourism industry. Q says: "Javin Newsom hates J." "Hotsters say let's do this." We're not sure the tourists will even notice this tax. Everyone who we like likes J. We say…………….. Yea on J.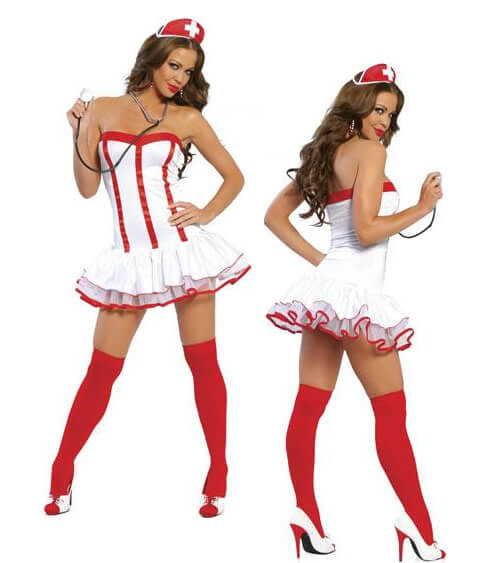 Proposition K: Hotel Tax Clarification and Definitions
Same as J, but keeps tax the same. No on K.

Proposition L: Sitting or Lying on Sidewalks
Prohibits sitting or lying on sidewalks between 7am and 11pm. Up to 10 days in jail for a repeat offense of this. Yowza. Big fat no. "Bringing civility to our sidewalks." A crime to sit in a chair in front of your house on the sidewalk. HEY EVERYONE VOTE NO ON L!
Proposition M: Community Policing and Foot Patrols
This overrides L. "Poison pill" for Prop L. If you're yes on L, you're no on M. Voila!
Proposition N: Real Property Transfer Tax
This is the last one! You are still reading this? You're the best. Ok, Quilty's been reading about this one but I haven't been listening. He likes it and so does the tenants union and the sierra club and a lot of librarians and the hot nurses. (Why does Quilty like hot nurses so much you guys? Please email me your thoughts.) We're DONE. Yes on N. YAYYYY