This morning I unearthed my Andrew Jeffrey Wright Mr. ET T-shirt, which is a drawing of ET, drinking a beer and wearing Mr. T's mohawk, beard, and chains: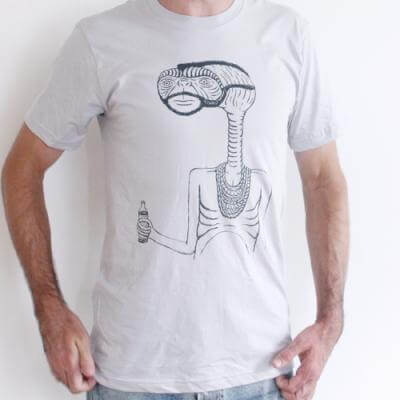 I was wary to wear it, leery of being perceived as the slightly eccentric, trying-to-seem-cool 10-years-older guy, the equivalent of wearing a shirt for a band that was cool when I was first in college and is still cool now, which all adds up to something annoying and uncool.
(What band would that be, anyway? Unrest?)
(Why do I persist in pretending that I ever listened to Unrest?)
(Would it be Pere Ubu?)
(Isn't the fact that I want to do a show on the college radio station here the ultimate expression of this still-cool-and-thus-intensely-uncool impulse?)
(Stop saying cool! This whole thing — the entire enterprise of going Back to School (1986)– must be an exercise in cauterizing my ego, or all is lost.)
[youtube=http://www.youtube.com/watch?v=1hYqvtHzr48]
And so I wore it. I went to class and made sure to speak twice—mindful of my participation grade—in the discussion of Hamlet. Then I went to the library and looked (for an assignment) at the Early English Books Online database, which is awesome and full of things like this: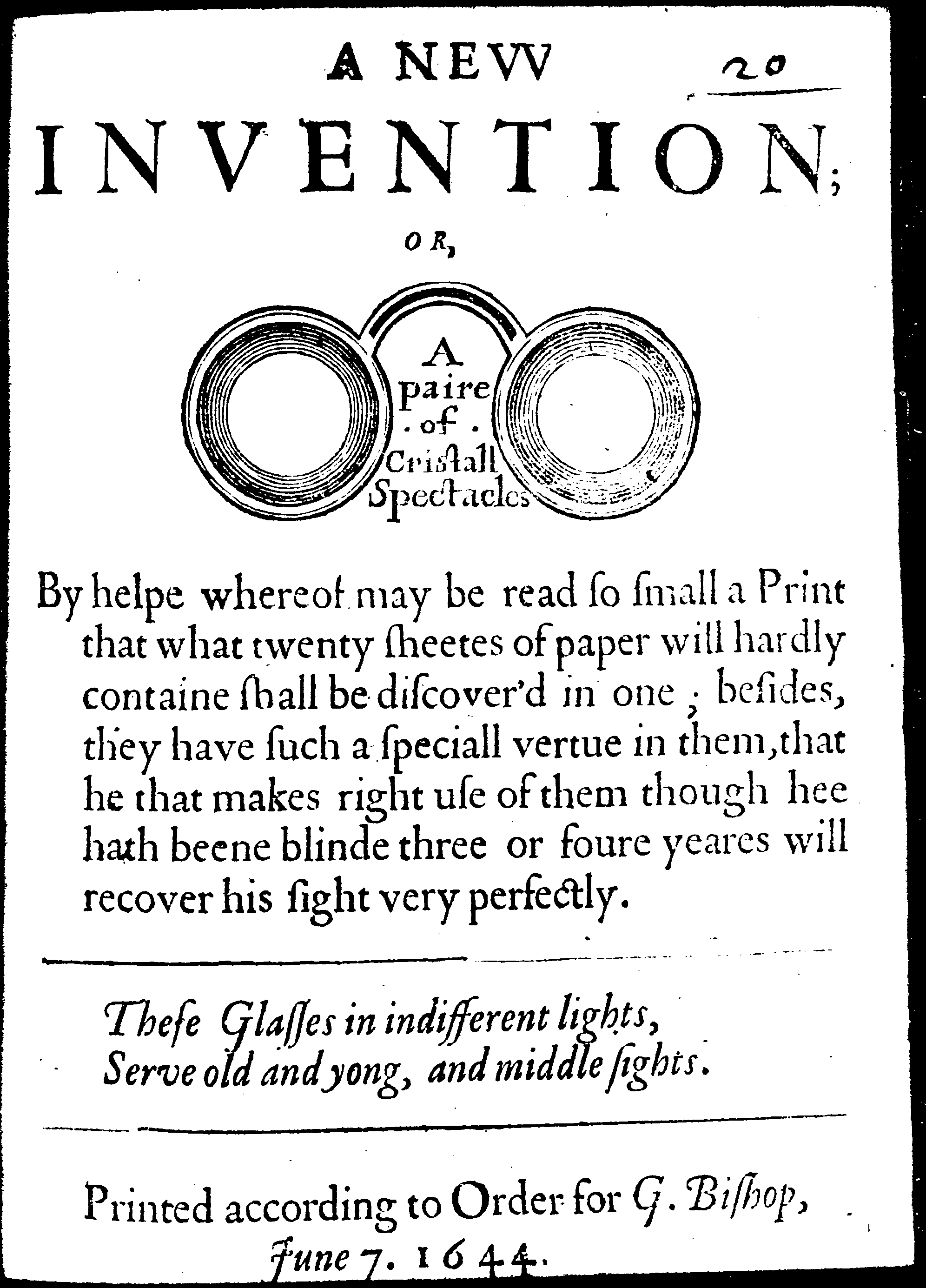 After class I was walking across "Speaker's Circle" where an evangelist — though not Brother Jed — was haranguing a group of mirthful, occasionally goading students. There were certainly more sympathetic ears for the preacher than there were for the evangelists who would drive to the Oberlin campus to condemn the students to eternal suffering. "My church has a webcast!" one young woman shouted cheerfully this afternoon. I smiled and continued walking, when my way was blocked by a little dude, probably 19, wearing a beanie in the heat.
"I like your ET T-shirt," he said. "You seem cool. Are you a student here?" I was momentarily thrown off by the second part of his greeting, so I focused on the first part.
"Notice that it's not just ET," I instructed him. "It's Mr. ET — Mr. T is in there, too."
"Mystery-T?" he said.
"You've heard of Mr. T, haven't you?" I asked him, suddenly full of concern. He shook his head. "Have you ever seen The A-Team?" He looked very slightly frightened. "You know Mr. T. He's a muscular black man, with a mowhawk and gold necklaces and earrings?" The kid nodded tentatively, then seemed more sure. I suddenly noticed he was holding a large rolling suitcase. He said again,
"You seem like a cool guy." Then he put a Bhagavad-Gita into my hands. Because I have severe tunnel vision, I didn't even see that the whole time we were talking about Mr. T, he was trying to get me to receive his Hindu scriptures! He finally placed the books directly into my hands.
"My dad loves The Legend of Bagger Vance," I told him, trying to ignore the fact that he was trying to spread his Krishna consciousness onto me. "Do you know that book? Or the film?" I asked him. His face darkened again.
"Is that a Hindu film?" he asked. I told him it was a golf movie with Will Smith, but that it was based on the Bhagavad-Gita.
I handed the books back to him and walked to my Shakespeare professor's office hours. Then I stopped by my fiancée's office in the same building, where she was preparing her notes on her afternoon class's discussion of Judith Butler. Then I ate a quarter of a jar of peanut butter.