I just learned about this band "Pens" and am highly dismayed to see they coincidentally JUST PLAYED SF  (they are from LONDON) and I missed them. They're playing in Sacramento tomorrow and Santa Cruz on Wed. I don't have time to go to those places for this band. They have a video of Amanda on their page!!  I'd be just the creepiest of old men if I drove all clammily for 2 hours just to hear their pretty squall live. Why is it so important for me to try to get a nightblind glimpse of these young avant-popstresses (GOOD GOD, Andrew, really??? are you really typing this??) in the flesh (really????)???
What will they wear to their show? Will they smile?  (It seems likely that they'll smile.)
GOD. SORRY. Office anomie converts easily into icky  internet hipster putrefaction. "I hate myself." [link]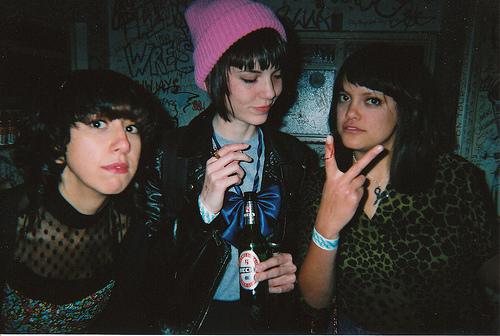 [youtube=http://www.youtube.com/watch?v=GThSPJ-dOWY]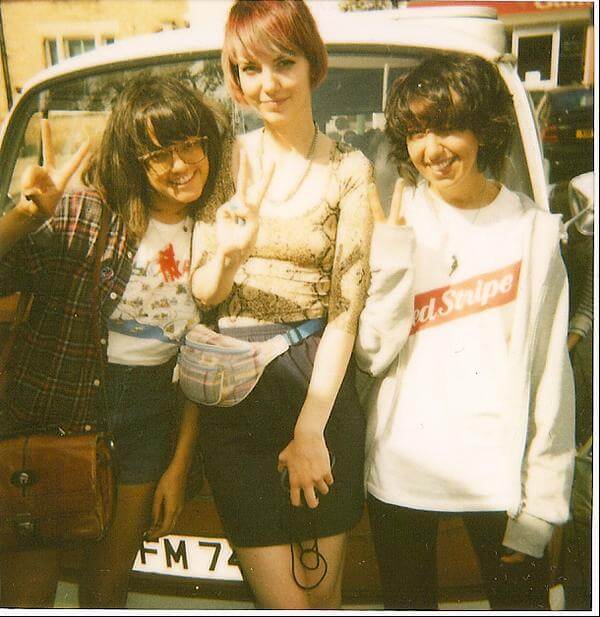 [youtube=http://www.youtube.com/watch?v=mEbRyAz8Bvs]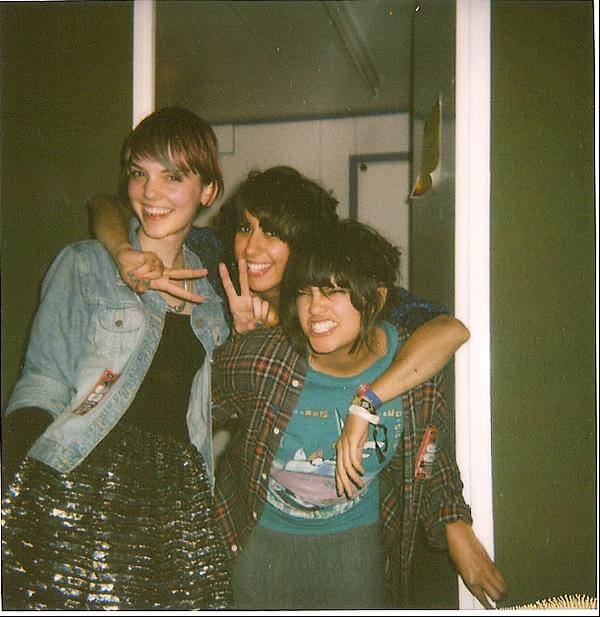 [POSTSCRIPT: Maybe Pens will sleep with Daniel Johnston, making all of my dreams come true ("see below"). Hearing the drums on these songs makes me not want to play in a band, which I already didn't want to do, even though I had plans to do it. I feel like the drummer for this band will always beat me. Even if I become awesome, she has already Tantrically acheived the heavens, and destroyed my path in her wake.  I give up.
PPS: What???? I need to get off the internet. I am going to the nut-house. I love England. I need to take Flinstone vitamins but instead of Flinstones they are shaped like little Nick Caves, Tom Waitses, Dean Warehamz, Morrisseys, the founder of Siltbreeze recordsszs, the keyboard player from Times New Vikings, mes, mes as a 17-yr-old, Martin Newellsz, the keyboard player from Scritti Polittis, I hate myselves, etc]
PPS I also hate this blog post