—Quit drinking coffee, day 4, still feel a little moony, a little spacey, but pretty much out of the woods
—Blog, internet, writing, friends, harmful, peaceful occlusions. Dog just realized "Mystery Science Theater 3000" is a brilliant name for a (brilliant) TV show. Couldn't get enough of the photographs accompanying this NYT article about The Onion, which is the same as every article ever published about The Onion apart from the photos (they have an office dog with its own cubicle!) and the Wells Tower quote.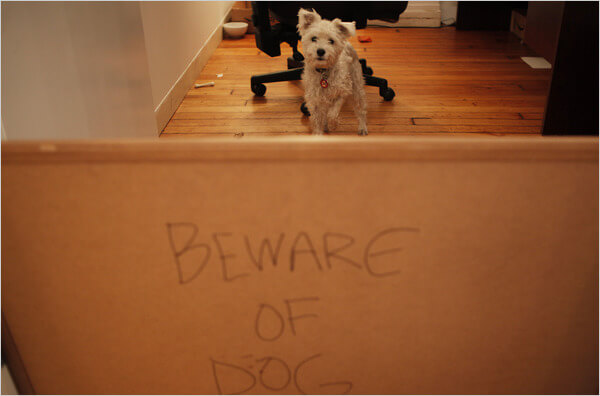 Harper's article about the twilight of the newspaper industry is really all about San Francisco and the Chronicle. Haven't finished it yet. It's one of those full-spaces-between-every-paragraph ominous/spooky/arty/artful/impressionistic/imperious thought-essays. I like reading about San Francisco.
Still haven't read Gideon Lewis-Kraus on Matthew Crawford. Semi-randomly picked up Anna Karenina at the blazingly awesome McNally Jackson bookstore when I was in New York. I've never read a "great" Russian novel, had just read Pnin and enjoyed the two professors' conversation about Tolstoy, figured AK was a good place to start. I'm enjoying it a lot, but since then realized I probably should have read four Dostoyevsky novels first. It's cool. There's time. That's next. Also looking forward to following up AK with Elif Batuman's great-sounding The Possessed: Adventures With Russian Books and the People Who Read Them.
I think something is happening here at noon on Saturday.
What else.
When I drank coffee, I was hot salsa. Now I am mild.
[youtube=http://www.youtube.com/watch?v=ooPBXfnIpYI]
Manivah Thai makes really good Thai food for you, if you ask them to