[Ten hours later]
DERRICK: I hate cats, I like dogs
JELLIE: I know
DERRICK: What if I adopted a cat instead
JELLIE: Call me Julie.
JULIE: Your apartment is too small.
[They get married.]
DERRICK: I want a divorce
JULIE: No.
[Julie's uncle murders Derrick.]
DERRICK'S DANISH COUSIN, JAMIE MEEPENSTONE: Hey
JULIE: Hey meeps
DERRICK: [Licking the salt from the fingers of the bird lord again?]
JULIE: [Nope.] Studying.
DERRICK, I MEAN HIS COUSIN, : thasts cool. wanna watch a TV?
JULIE: Ok, which one
DERRICK [opens trenchcoat to reveal horrible red agitated member]: This one! [Awesome heavy metal soundtrack begins.]
[Supertitles over careering hand-held unmodified home VHS footage of an empty living room, fireplace roaring, maybe some stockings taped to the mantle:
CHAMPAGNE
CHOWDER
CHERRIES
PRAETORIA
PRAETORIA
]
[DERRICK returns] What's the score [i mean his cousin] laziest instructor?? [delete key gets stuck, a generation of talented hacks and prophets falls under the digital knife. your girlfriend and my girlfriend board a small craft. it embarks from sloate pond at 7 fifteen in the morning. it's a small pond in golden gate park, dimensions exact, but they manage through a miracle of imagination and physics and literature and crying to break the boundary of the ponds [EDITOR STET MISSING APOSTR., EXTRA S, STET ALL TYPOS,] circumference and they blast forth across the sea in early dusk. If you need a referent for the night sea voyage let's have it be Homer and not Eggers/Sendak/Jonze, OK?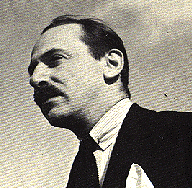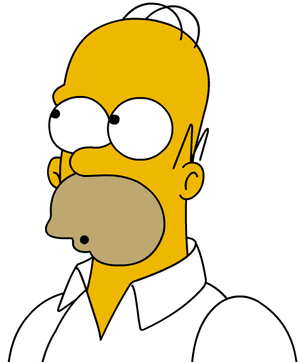 BETH: That's fine.
[Fade to pink]
[Fade to black]
[text scrolls across the bottom of the black screen:
If a marginal dipweed dimcracks the buzz
[fade back up, matthew broderick is there]
MATTHEW BRODERICK: Dimweed, it's a clownfoot, I'll club 'em
AMBITIOUS WOMAN: I'd love to be involved, in whatever possible way.
MB: OK. I'm sure we could find something.
AW: OK, Great. I'd love to see you eat my BlackBerry.
MB: Very well. [He takes her BlackBerry phone and dunks it into a bowl of beaten eggs, then drops it into a bowl of flour. Dash of salt. And then right into the frying pan.]
ANTHROPOMORPHIZED MFA PROGRAM: I'm sleeping with Harper's.
MB: Anthropomorphized Harper's?
aMFAp: Yeah.
RUDY GORNIK: We have to go to Russia tomorrow.
AW: The former Soviet Union?
RG: Yeah.
[dissolve to DERRICK in the same hearthy living room, this time stable camera shot through gauze. High production value. Sexy teenagers, Tight turtlenecks. Loafs of loathing warming off-camera in a megascented kitchen with the sunlight you remember.]
DERRICK: I am ready. A cat. Dander's fine.
POLYMORPHOUS AMORA: Several sheets to the wind
DERRICK: [To someone] No. [To Sarah] Sarah, putting the pain into paint.
SARAH: In my portrait, do you mean?
DERRICK: No… don't try to strike terror into my
SARAH: I didn't mean to strike your terror
DERRICK: It's not my terror that's struck. The terror ends up inside of me, but it's not there before it's struck
SARAH: That's why it gets struck
DERRICK: right but it's not like there's dormant terror there that gets struck and vibrates into real terror. like a cold gong that gets struck with the mallet of emergency
SARAH: I do think its that way [EDITOR STET MISSING APOSTROPHE]
DERRICK: It's not like a cold gold gong in my heart that gets struck with the hot fearful emergency of your presence, babe
SARAH: I think it is that way
DERRICK: i'm contradicting myself, I think my heart isn't empty of terror, and then terror gets imported from somewhere else — it's more like there's a cold gong, emblazoned with chinese characters, ideograms I cannot translate, not even Pound could pound the meaning out of
SARAH: Crickey
DERRICK: Shammy. Listen:
SARAH:
DERRICK: it's dormant and silent and cold and then I see your face and a mallet made from your head stuck on the end of a stick, your face covered in a calfskin bag tied together with leather strikes the cold center of the gong hard and it booms and I am thus filled with terror
SARAH: Terror is a cold mercury liquid that surges? A soundless blind thunderstruck rumbling?
DERRICK: Sure. It's a bad joke on a good tv show. It's a fucking recourse, jazzman
[youtube=http://www.youtube.com/watch?v=qWRjus3end4]