DOCTOR: Linda
LINDA: Herry
DOCTOR: Linda
LINDA: I checked out thirty books from the library today but I didn't bring any of them home.
DOCTOR: What books? Why so many?
LINDA: I'm writing part of a master's thesis this summer.
DOCTOR: About what?
LINDA: Just a fat fake scholarly elaboration of this Transom article from 2010.
DOCTOR: That sounds interesting!
LINDA: Yeah, I'm having fun researching it. The fake
DOCTOR: Hang on that's the second time you've said "fake." I think it's become a tic. What do you really mean? Instead of fake, think of a more genuine, a more authentic
LINDA: [Seething] Why say both genuine and authentic? Is there a difference between the two that requires you to use both words?
DOCTOR: [With dignity and reserve] I merely used both words for emphasis.
LINDA: I'm sorry. My worst enemy had a baby last night. I just got the email announcement.
DOCTOR: It's OK. I know you're going through a lot.
LINDA: You mean my eyes.
DOCTOR: Yeah. Do you want to talk about your eyes?
LINDA: OK. They're fucked.
DOCTOR: Ha. How are they fucked?
LINDA: I was taking Acetazolamide
DOCTOR: —a generic of Diamox, a standard diuretic used for glaucoma patients —
LINDA: —and also commonly prescribed for cystoid macular edema, which I have.
DOCTOR: A swelling in the retina. Which is itself a common complication of retinitis pigmentosa (RP).
LINDA: Yup. The RP is the main event — that's the degenerative retinal condition that's inexorably eating my vision from the outside in
DOCTOR:  At your diagnosis, at the Jules Stein Eye Institute at UCLA, when you were a teenager, I asked if you could see stars. You said no, and I knew it was RP.
LINDA: You asked if I could see stars in the night sky. It felt a little creepy. That you knew I couldn't see stars. like you'd asked me, "Do you have a fantasy of being reborn as Frank Whaley's character in Career Opportunities (1991), locked in an after-hours Target, rollerskating and making out  with Jennifer Connolly for eternity?"
And I was like…"uh, yeah. No, I can't see stars."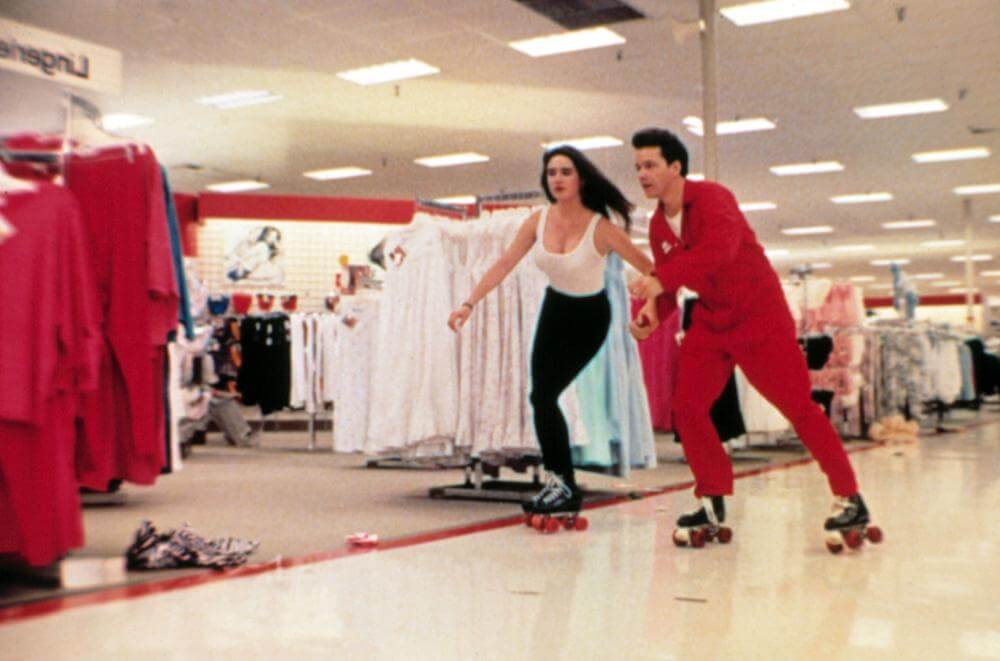 DOCTOR: RP often first gets diagnosed in teenagers as night blindness.
LINDA: That movie (and, let's be real, Jennifer Connelly) made a strong impression on me when I first saw it. I was probably 11.
DOCTOR: What made you think you had RP?
LINDA: It must have been… I don't know. 2000, 2001. People were already Googling their ailments by then. Or, I guess, Yahoo!ing their ailments.
DOCTOR: Webcrawling across their pain.
LINDA: Ha. That phrase
DOCTOR: I just thought of it! I love riffing with you!
LINDA: Ha. That phrase reminds me of Chris Burden's TV Ad, where it says "through the night softly." he bought a TV spot on national television
DOCTOR: He's the performance artist famous for the piece where he crucified himself to a Volkswagen.
LINDA: Right so he bought a TV spot on national TV where it shows him crawling through glass with his hands tied behind his back and then it says through the night softly
All this talk of my night blindness, kind of reminds me of this Chris Burden piece.
DOCTOR: Was it that painful?
LINDA: not at all. I mean that's the thing unless you count walking into things (which hurts) or feeling sad or worrying you've passed it on to your son
DOCTOR: RP is genetically marked in some people but many with the condition have no record of it in their bloodline
LINDA: But it's not painful. The Burden connection is more about the way I went through the world at night, and now the way I increasingly do during the day. Softly, at pains. But also something about the way that Burden has uhhh burdened himself with this difficulty himself. he's not being tortured — he's going through the night softly for an artistic reason.
DOCTOR: Cut that pun but my question is why do you think of the blindness as self-imposed?
LINDA: More that i have to perform it, that blindness becomes a sort of performance art. The cane really creates that feeling: when I unfold my cane, with a flourish, the social situation is transformed so fast it's like Chris Burden just walked into a room and started doing one of his pieces. Of course I'm exaggerating
DOCTOR: At the time of your diagnosis you still drove a car
LINDA:  I still drove back then — even at night! Kind of unbelievable to me now. At first it was really only noticeable when I was like running through the woods with my drug-friends after dark
DOCTOR: But over the years…
LINDA: It's gradually degenerated. Anyway I was living in NYC for a year recently
DOCTOR: You were in that one-woman show on Broadway.
LINDA: Grainwave.
DOCTOR: That got great reviews, didn't it?
LINDA: Uh, it was a finalist for the Pulitzer. Yeah, we did well.
DOCTOR: What was it about?
LINDA: I adapted Dwight MacDonald's Against the American Grain and sort of did a mashup with that and "The Star-Spangled Banner"  
DOCTOR: "Amber waves of grain"
LINDA: Right and there was also a thread about brainwaves
DOCTOR: "grain waves"
LINDA: Yep and one of the characters was the lovable fascist Walter Starkie whose autobiography was called The Waveless Plain 
DOCTOR: I thought it was a one-woman show. "Characters"?
LINDA: And I  performed the whole thing in a Lieder style inspired by Dietrich Fischer-Dieskau who  Roland Barthes writes about in  "The Grain of the Voice," his wonderful essay on the linguistics of sound.
Fischer-Dieskau's recordings are played at loud volume at various times throughout the piece
DOCTOR: Wait didn't you say it was a one-woman show?
LINDA: It took a lot out of me. Also Terry Eagleton has a book of essays called Against the Grain and he's a character in it and so is an eagle that my mom made out of felt and I did the whole thing buried up to my waist in raw barley
DOCTOR: But so you said you stopped taking the Diamox?
LINDA: The Acetazolamide.
DOCTOR: Why?
LINDA: Well I was taking it because I had the swelling in my macula and that was fucking with my central vision
DOCTOR: you also have cataracts
LINDA: which are super treatable but I don't want to fuck with surgery until it's absolutely necessary because my vision is like a little scrap of parchment that I have been carrying with me through the wilderness
DOCTOR: the wilderness of, say, Cormac McCarthy's The Road
LINDA: Sure. Or maybe a YA adventure book à la Hatchet
DOCTOR: OK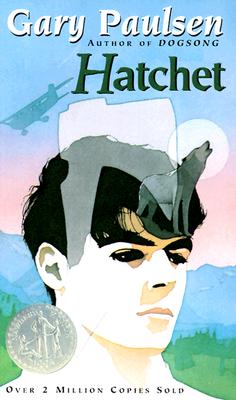 LINDA: And I think of someone with otherwise healthy eyes getting cataract surgery they're worried but also if something goes wrong there's a lot more…uh… parchment left over for them even in a worst-case scenario
DOCTOR: Whereas you have just this tattered soft decaying square that you've worried over and sweated through and pissed on and so on through the King Lear style Tempests
LINDA: seriously, the literary references here are a bit much what is going on
DOCTOR: I dunno just feeling my oats
LINDA: right so I'm understandably wary of laying my precious little square of fabric out on the operating table. so when I'm living in NYC i finally decide to go see a retinal specialist which i haven't been to for years because I figured what's the point there is no treatment for RP
DOCTOR: At least not for someone with as much vision as you have left but recent developments such as the Argus 2, an artificial retina
LINDA: Right sure but I'm a few years out from needing one of those and it just recently became commercially available and anyway the specialist on Gramercy Park looked at my eyes and was like jesus I don't know how you get around — i had folded up my cane when i arrived so he didn't know i used one? — and told me I was legally blind and could collect disability and then said the good news is you have this swelling which we can treat with Diamox. So  I've been on that  for a year or so and the only side effect I noticed was that it makes beer and most carbonated beverages taste bad
DOCTOR: which is a shame because you love craft beer!
LINDA: yeah, woe is me. but then i started having tinnitus. which for a person who's gradually but inexorably going blind tinnitus is really fucking scary. because I was just imagining myself once i'd lost all my vision,  sitting there in the dark with my family nearby reading books that i'd only know the titles of if I asked them and not being able to quite make out what they're saying because of the painfully loud ringing in my ears
DOCTOR: jesus
LINDA: and then one day i was re-googling my ailments and remembered that tinnitus is a listed side-effect of the drug
DOCTOR: motherfucker!
LINDA: so I stopped taking it right away and then really quickly and dramatically my vision went to shit. like a new level of shit. it took about a week off the acetazolamide, and  suddenly reading got really hard. as did moving around, even familiar places. chances of knocking over my son went up by 40 percent. asking if anybody had seen the thing sitting on the table in front of me became a daily thing.
DOCTOR: ugh
LINDA: so anyway i found an alternative treatment which i'm trying but i've only been on it like 2 weeks and I'm not sure if it's working yet or not
DOCTOR: what's the new drug called?
LINDA: spousal love